The Turtle and Tortoise Society of Charleston regularly receives turtle from individuals that no longer have the desire to keep turtles as pets. These are frequently the cute little red eared sliders sold at novelty shops which have become much larger than the owner would have anticipated upon initial purchase. We take in these pets to ensure that they are not released into the wild where they will upset the ecological balance of the local ecosystems. Additionally, some rehabilitated wild turtles are sometime handicapped such that there survival in the wild is questionable. Homes are found for handicapped turtles with dedicated turtle care givers.
An Adoption fee of $20.00 is charged for non-members to assure the sincerity of the applicant and to help offset some of the expense associated with the care of the turtle. The fee is reduced to $15.00 for red eared sliders. Included with the adoption fee is a one year membership to the Turtle & Tortoise Society. Adoption fees for Society Members varies from nothing to a small donation worked out before the adoption. A fee may be required to offset the expense of some special cases.
Please fill out an Adoption Application in advance of any postings. Homes are regularly found for chelonians before we have a chance to post!
Click here for an Adoption Application in MS Word Format.
E-Mail Completed Applications to:tortclub@aol.com
Or Mail To:
TTSC
P.O. Box 687
Ladson, SC 29456
---
Below are a few examples of the turtles available for adoption: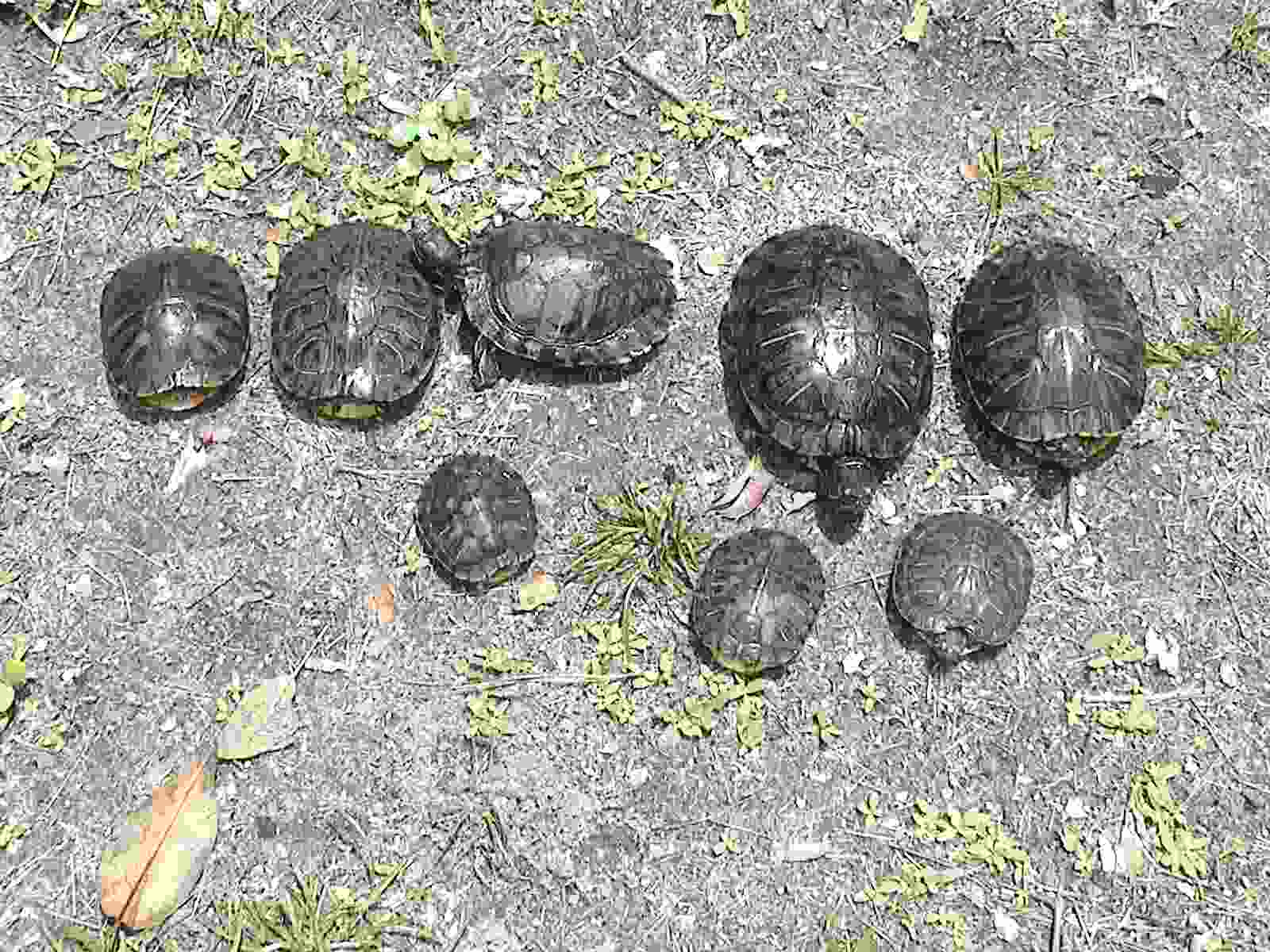 Red eared Sliders are regularly turned over to the TTSC by people who have found out that they can't provide good homes for them and don't want to release them into the wild where it could upset the ecological balance of indigenous species. They are available in all sizes from seveeral inches to full grown.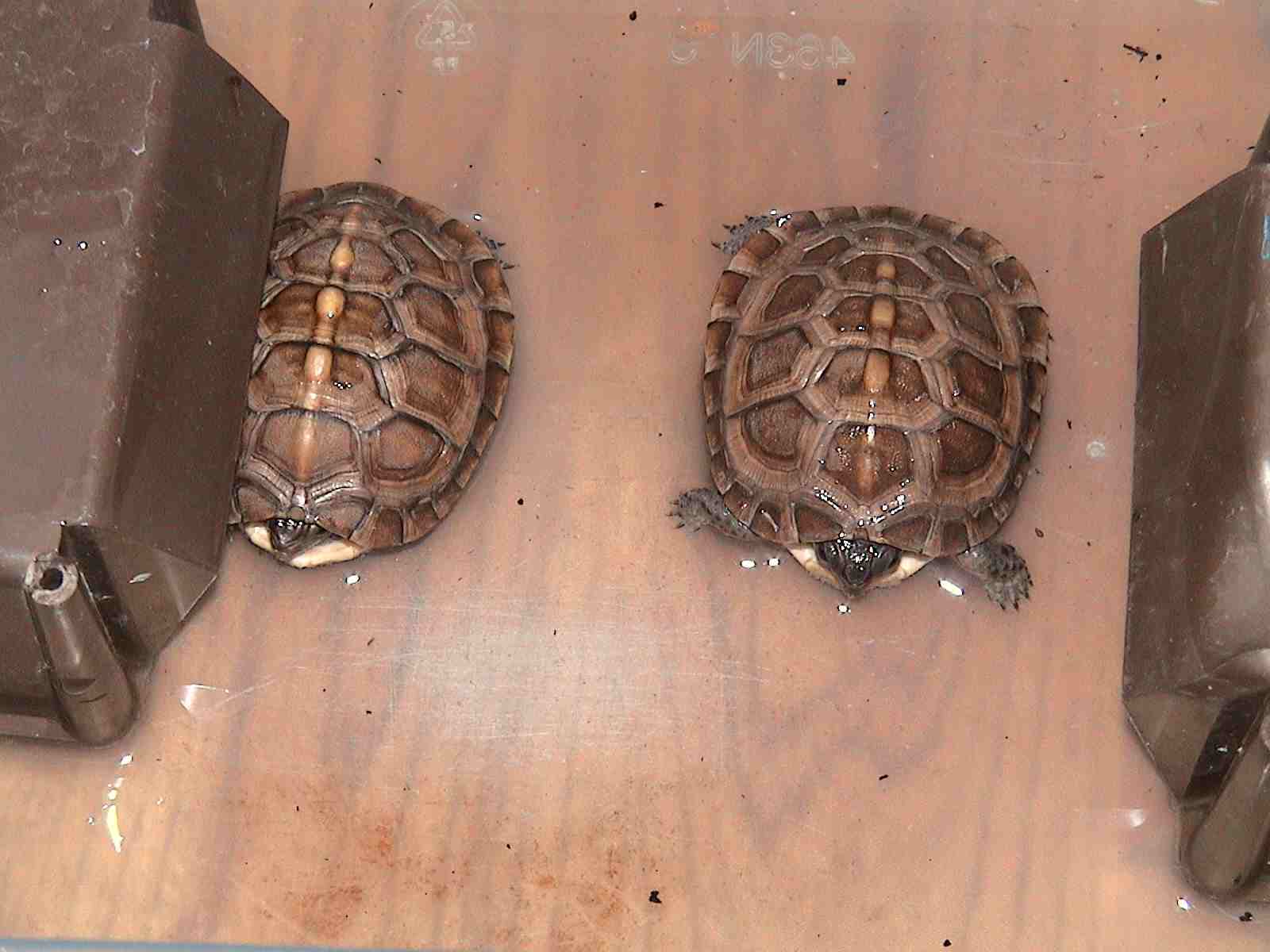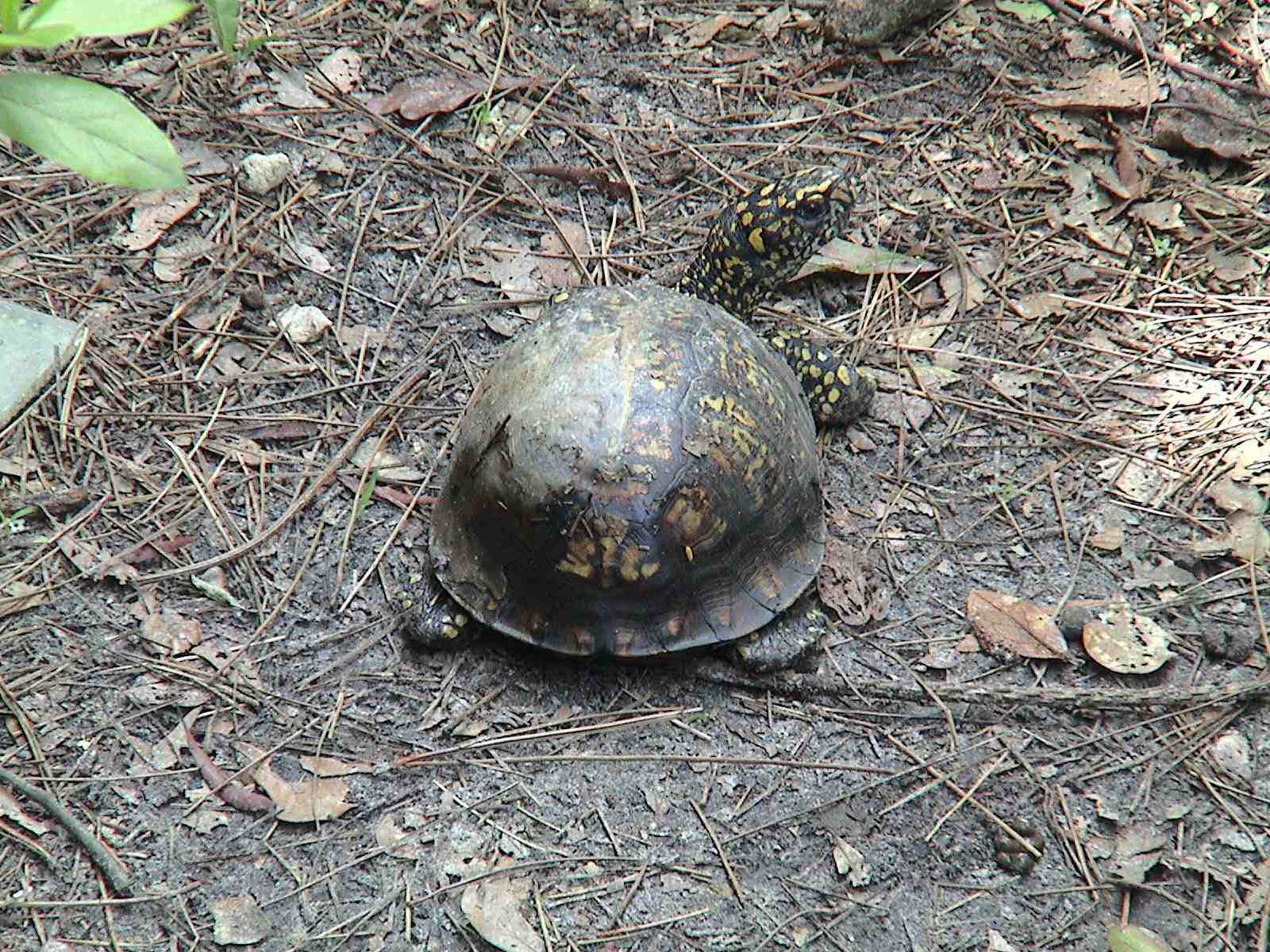 Box turtles are available in sizes ranging from several inches to full grown. The small ones are raised from hatchlings of the adults that lay eggs during injury recovery. Some adults are available if they are handicapped such that they are not releasable into the wild.